That's one way to stay active during a pandemic.
An English man took a picture of himself "playing" badminton with the NEOWISE comet above the Quantock Hills in Somerset, England, British news agency SWNS reports.
Laurence Douglas-Greene said he wanted to create an image no one had seen yet, despite the comet having been visible on Earth since July 7.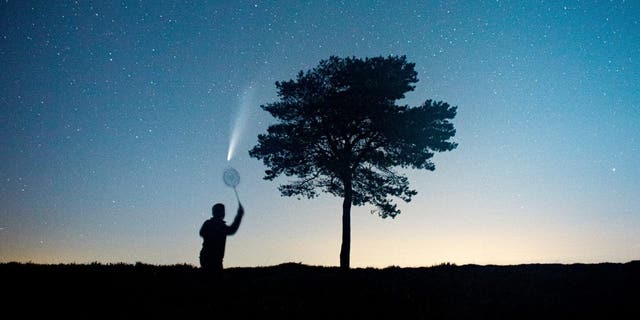 NEOWISE COMET SPOTTED FLYING OVER 1,800-FOOT MANSTONE ROCK IN ENGLAND
"I go out twice a month to capture the Milky Way and full moon images anyway as astronomy has always fascinated me," Douglas-Greene told SWNS. "I wanted to create something that nobody has thought of or done yet, to my knowledge. So I kept checking the weather and planned this location because the Quantocks Hills are like my second
…
Read More